End plastic waste
Our gameplan
Plastic waste is a problem – and its environmental damage has reached a critical level. As a big global company, we have been a big contributor to the problem and that is why our actions need to be equally as big. This is larger than sports, this is for our future.
To tackle the problem of plastic waste, we have created a gameplan: our Three Loop Strategy.
We have made a commitment to end plastic waste through innovation and partnerships and have defined several ambitions that come to life in our Three Loop Strategy. This strategy focuses the adidas brand's efforts on creating three categories of sustainable products and processes:
Recycled Loop – made from recycled materials: includes materials such as Parley Ocean Plastic, as well as Primeblue and Primegreen performance fabrics that will help achieve our commitment to eliminate the use of virgin polyester by 2024. Primeblue is a performance fabric made in part with Parley Ocean Plastic while Primegreen is made with recycled materials.
Circular Loop – made to be remade: this category includes products that are designed to have multiple lifecycles, like the Futurecraft.Loop running shoe.
Regenerative Loop – made with nature: reflects our ambition to create a future where every adidas product can have multiple lives and then return to nature.
We believe that through sport, we have the power to change lives, and we are dedicated to creating that change. As part of our commitment to end plastic waste, we eliminated plastic shopping bags from our retail stores globally already in 2016. In 2020, we significantly broadened our range of sustainable products and are already ahead of our plan to have virgin polyester removed from our products by 2024. In addition, we will reduce our company's carbon footprint by 30% by 2030 (compared to 2017) and we aim to achieve climate neutrality by 2050. In Germany, we already source all of our electricity from renewable sources.
adidas x Parley for the Oceans
Five-year anniversary
June 29, 2020 marked the fifth anniversary of our partnership with Parley for the Oceans and our joint commitment to bring change to the industry and fight plastic waste.
The partnership between Parley and adidas was originally announced at the 2015 Parley 'Oceans. Climate. Life.' event at the United Nations in New York. Back then, we had created a concept shoe with an upper made of yarns and filaments, reclaimed and recycled from ocean waste and illegal deep-sea gillnets. It was a first for the industry. During the last five years, we have successfully commercialized our concept of turning plastic into yarn and creating shoes with Parley Ocean Plastic – with the result that, by the end of 2020, 30 million pairs of these shoes had been made.
We also started a global movement with 'Run for the Oceans' and raised funds to develop Parley's youth education program. With Primeblue, a high-performance yarn made with Parley Ocean Plastic introduced in 2020, we further accelerated the use of recycled materials. Moving forward, we will continue working together with Parley for the Oceans on developing, testing and implementing new materials to replace plastic for good.
Innovation is our solution to plastic waste. That's why adidas is working together with Parley for the Oceans.
adidas x Allbirds
Decrease your carbon footprint
What if, by simply choosing the right shoe, consumers could decrease their carbon footprint?
We have teamed up with Allbirds, a San Francisco-based footwear start-up, as we seek answers on our joint mission to create a sports performance shoe with the lowest carbon emissions. We have opened the doors to each other's suite of sustainable innovations across the entire supply chain and unlocked the opportunity to set a new industry standard in the fight against climate change.
The carbon footprint of a pair of sneakers averages between ten and 15 kilograms CO2. The one we are jointly working on will ideally have a carbon footprint of two kilograms or less. Getting there is not an easy mission. To build the future we must keep talking and keep pushing forward. Working together with Allbirds represents an opportunity to get as close to zero as possible and accelerate the race to achieve carbon neutrality.
Read more about the collaboration with Allbirds on our corporate blog Gameplan A.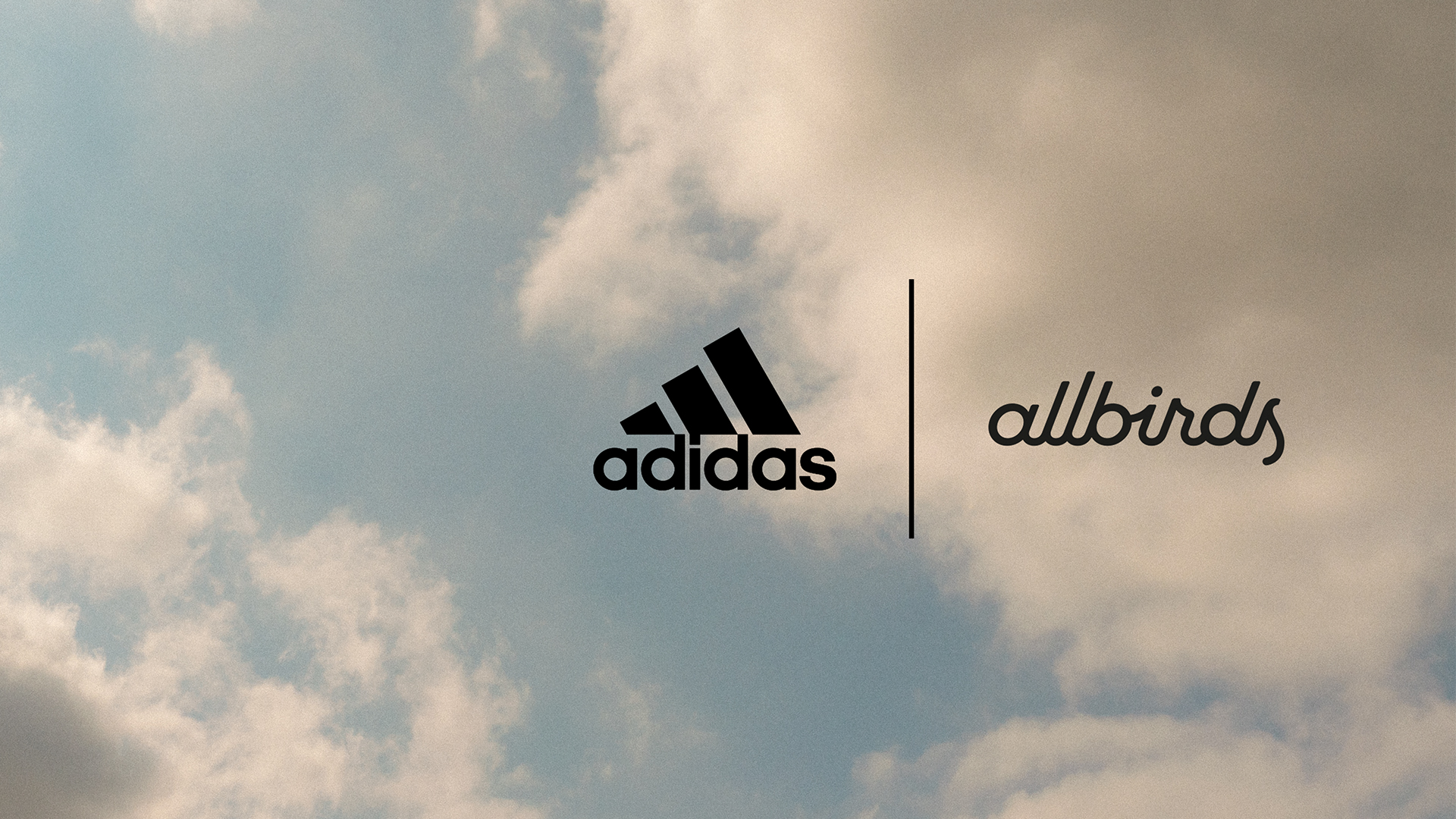 Meet Mylo
A leather alternative
We have come together with Kering, Stella McCartney, and Lululemon to establish a business consortium to invest into a new material called Mylo: a material that looks and feels just like leather. Made from mycelium – the underground threads that fruit mushrooms – Mylo is soft, supple, and less harmful to the environment.
Mylo has an unmistakable resemblance to animal leather and can take on any color, embossing, or texture, but with an unbelievably low environmental impact. It has been developed by the scientists and engineers at Bolt Threads, a California-based company that manufactures and supplies natural fabrics and threads. The first products made with Mylo are expected to hit the shelves in 2021.
Clean Classics
This shoe alone will not save the planet
adidas Originals remade its most iconic sneakers such as Superstar and Stan Smith to address the concern of our generation, plastic waste. With the Clean Classics collection, we want to reduce our impact on the environment and challenge the production conventions by using 70% recycled materials for the uppers, as well as renewable and reclaimed rubber for the soles. The laces are made from paper.
The collection pays homage to the brand's heritage creating white leather sports shoes and is a contribution to adidas' commitment to end plastic waste. The truth is that these shoes alone will not save the planet – but they contribute to a more sustainable future of product creation.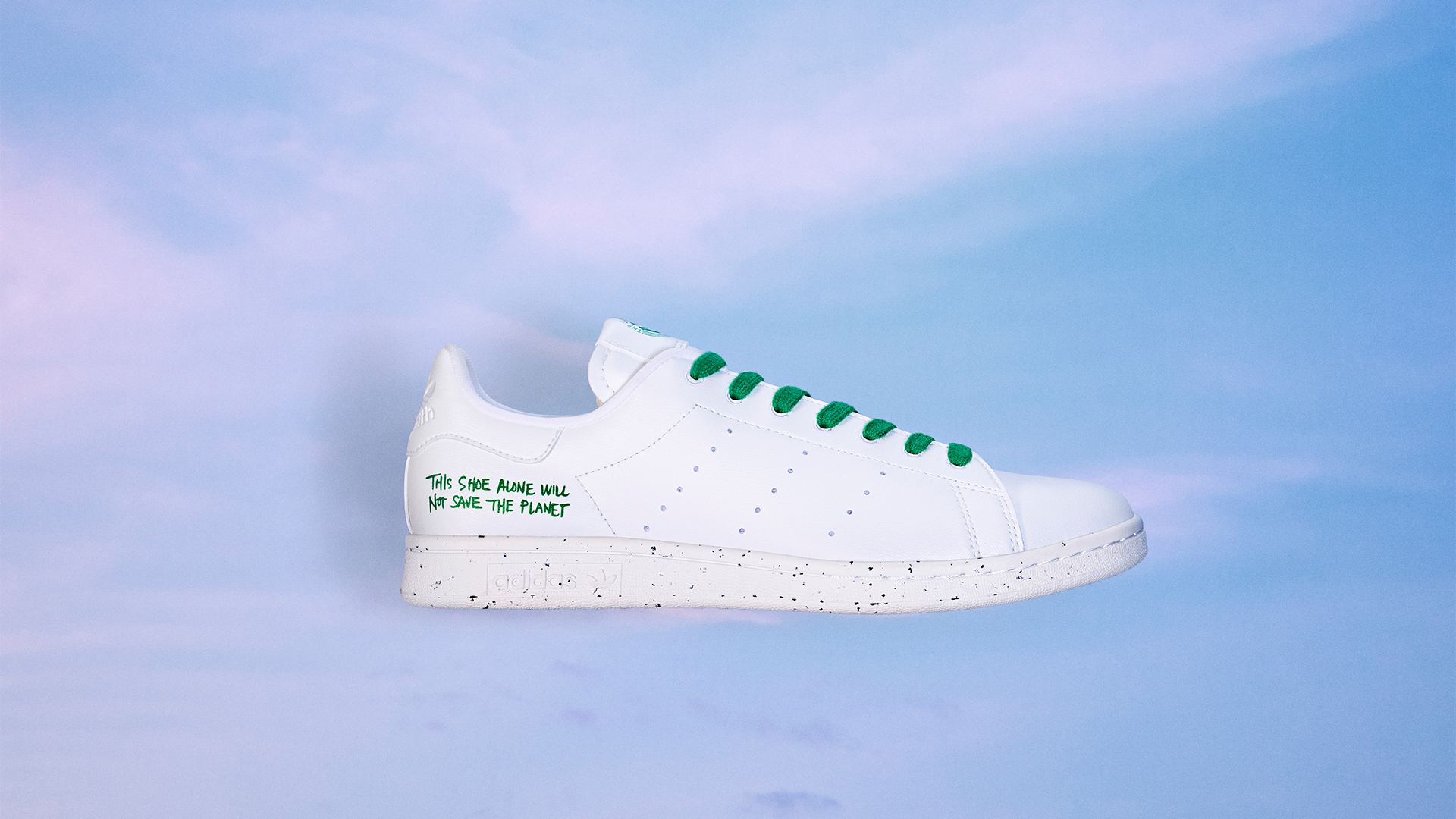 Parley Ocean Plastic
Parley Ocean Plastic is a material created from upcycled plastic waste that was intercepted from beaches and coastal communities before reaching the ocean. Parley for the Oceans works with its partners to collect, sort and transport the recovered raw material (mainly PET bottles) to our supplier who produces the yarn, which is legally trademarked. It is used as a replacement for virgin plastic in the making of adidas x Parley products.
Parley for the Oceans
Parley for the Oceans is an environmental organization and global collaboration network. Founded in 2012, Parley aims to raise awareness for the beauty and fragility of the oceans, and to inspire and empower diverse groups such as pacesetting companies, brands, organizations, governments, artists, designers, scientists, innovators and environmentalists in the exploration of new ways of creating, thinking and living on our finite, blue planet.