In 2022, we celebrated our brand history with intriguing first-time partnerships with high-fashion brands and looked back into our archives. We also continued our journey into a sustainable future by embracing new technologies, partners, and platforms.
adidas x Gucci
In June, the adidas x Gucci collection dropped across select Gucci stores, dedicated pop-ups, and digital channels, such as the adidas Confirmed app. The collection combines the heritage and creative codes of both brands, presenting ready-to-wear pieces that echo the silhouettes of athletic staples and leisurewear, e.g., track pants that feature the white three stripes of adidas on one leg, while the other is embossed with the iconic green-red-green Gucci web. The campaign was inspired by an adidas catalog from 1979 and underlines the hybrid character of the collection, which fuses retro aesthetics with undeniable modernity.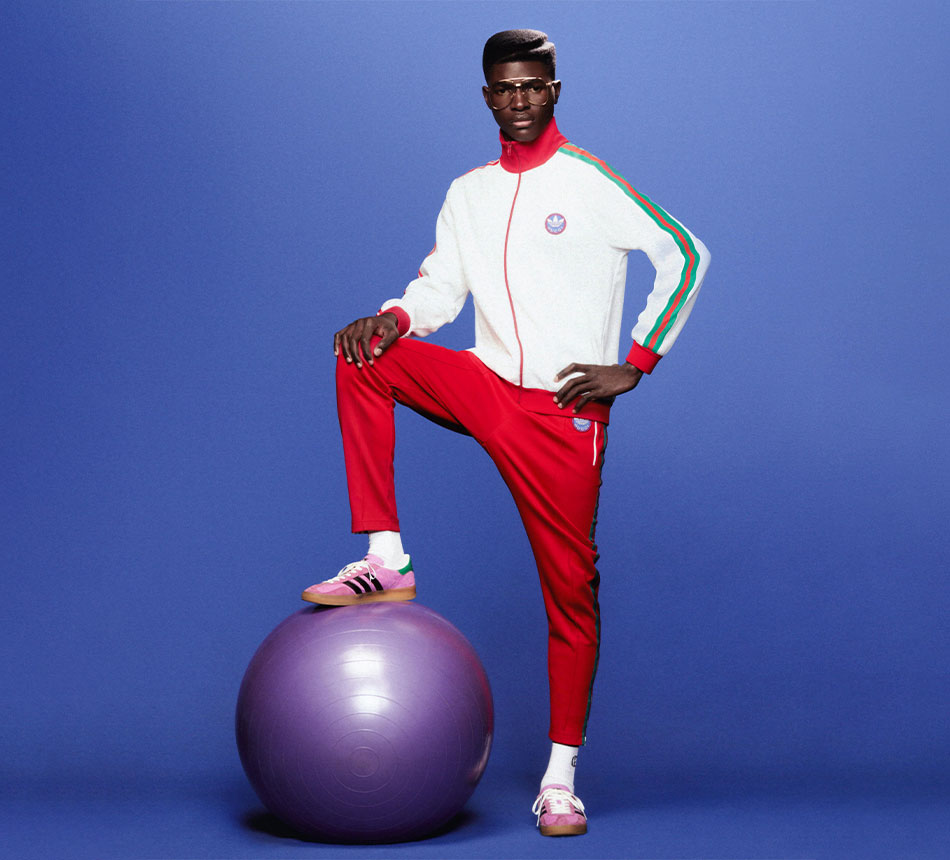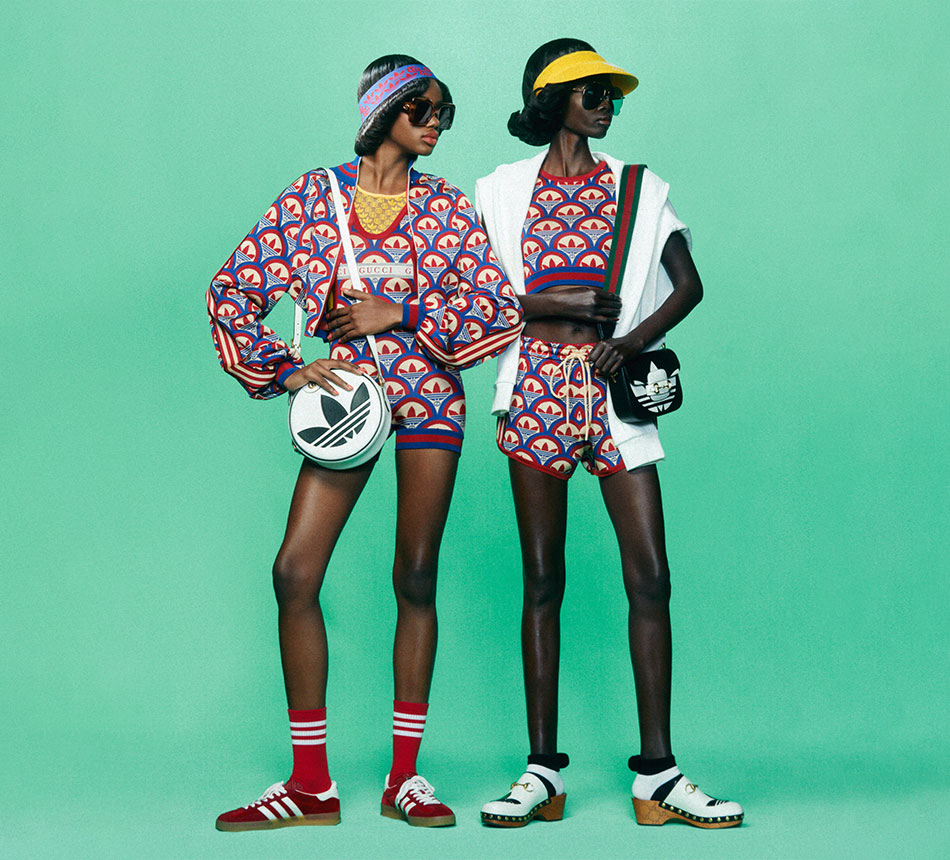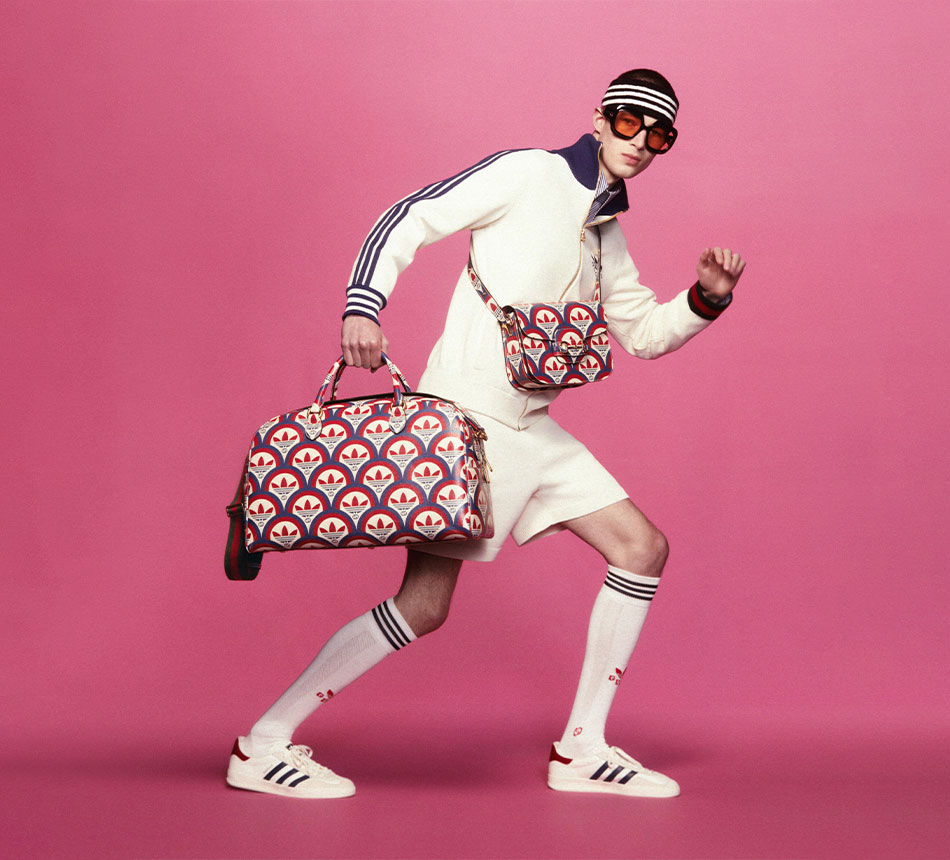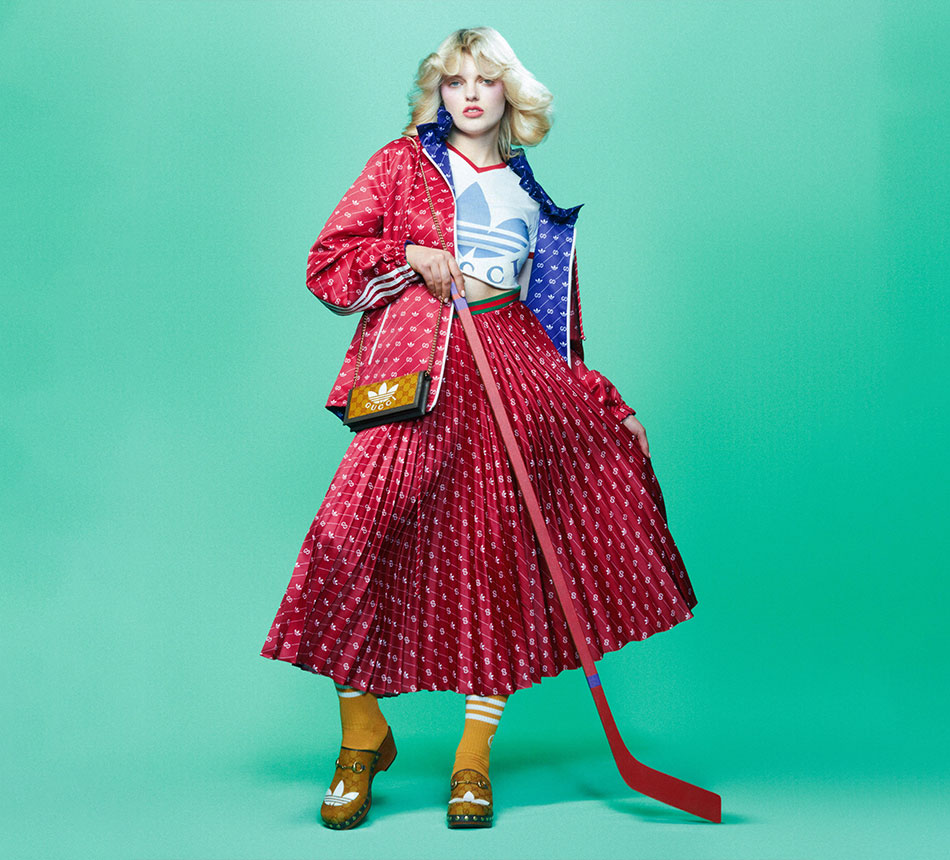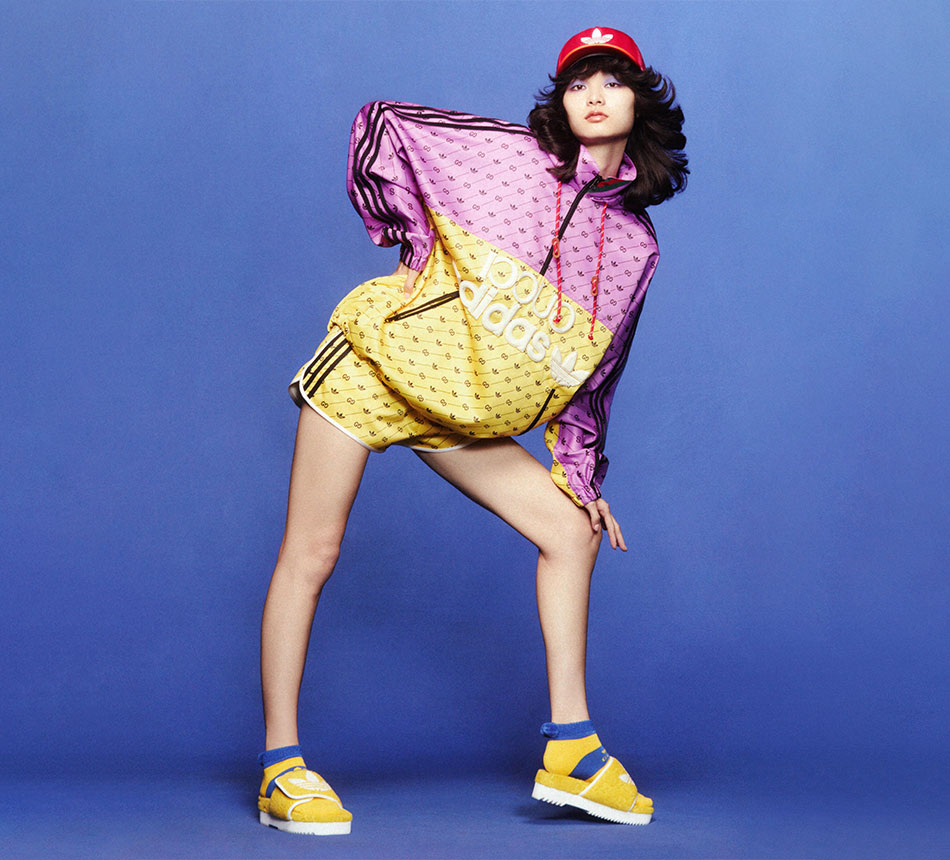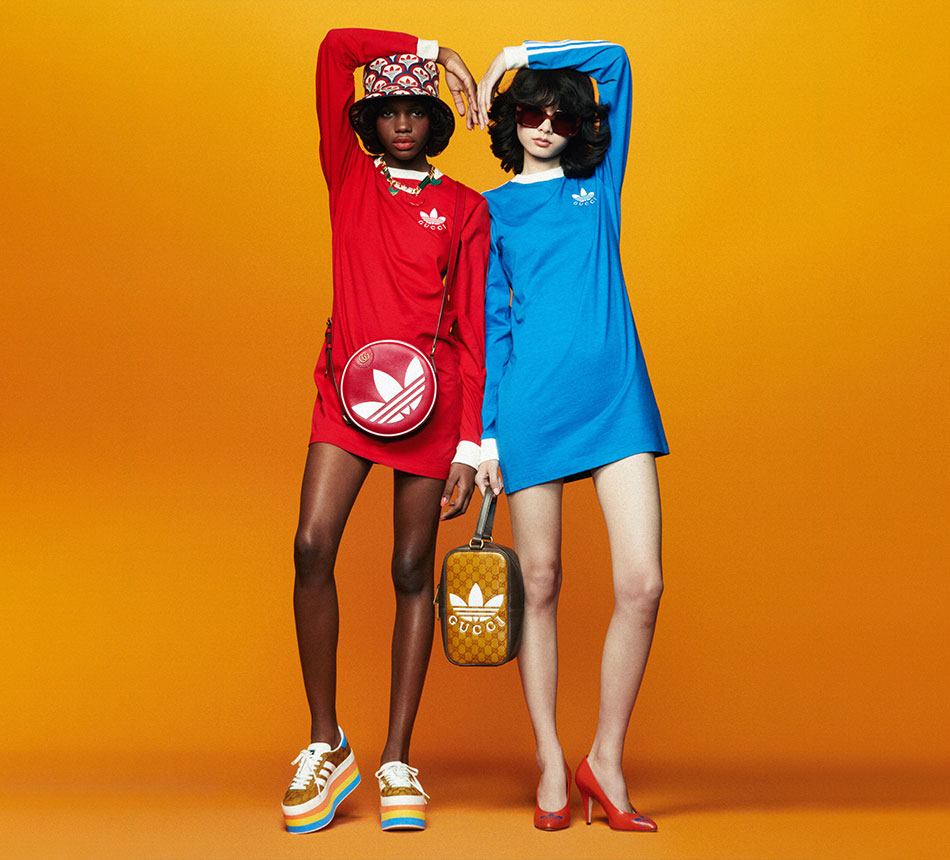 Designed for speed: Adizero Adios Pro 3 and Adizero SL
In June, we also unveiled the latest addition to our record-breaking Adizero franchise – the Adizero Adios Pro 3. The shoe is a statement of our continued dedication to elevate the performance of runners by helping them break their personal bests. What started with Peres Jepchirchir's half marathon world record win in Prague in 2020, continues with the Adizero Adios pro featuring, among others, 'EnergyRODS 2.0', which are embedded in the midsole and running parallel to the metatarsals, providing runners with energy return. In November 2022, the Adizero range was complemented by the Adizero SL – a shoe that makes winning possible for everyone as it is an elite-level running shoe but available at a lower price point.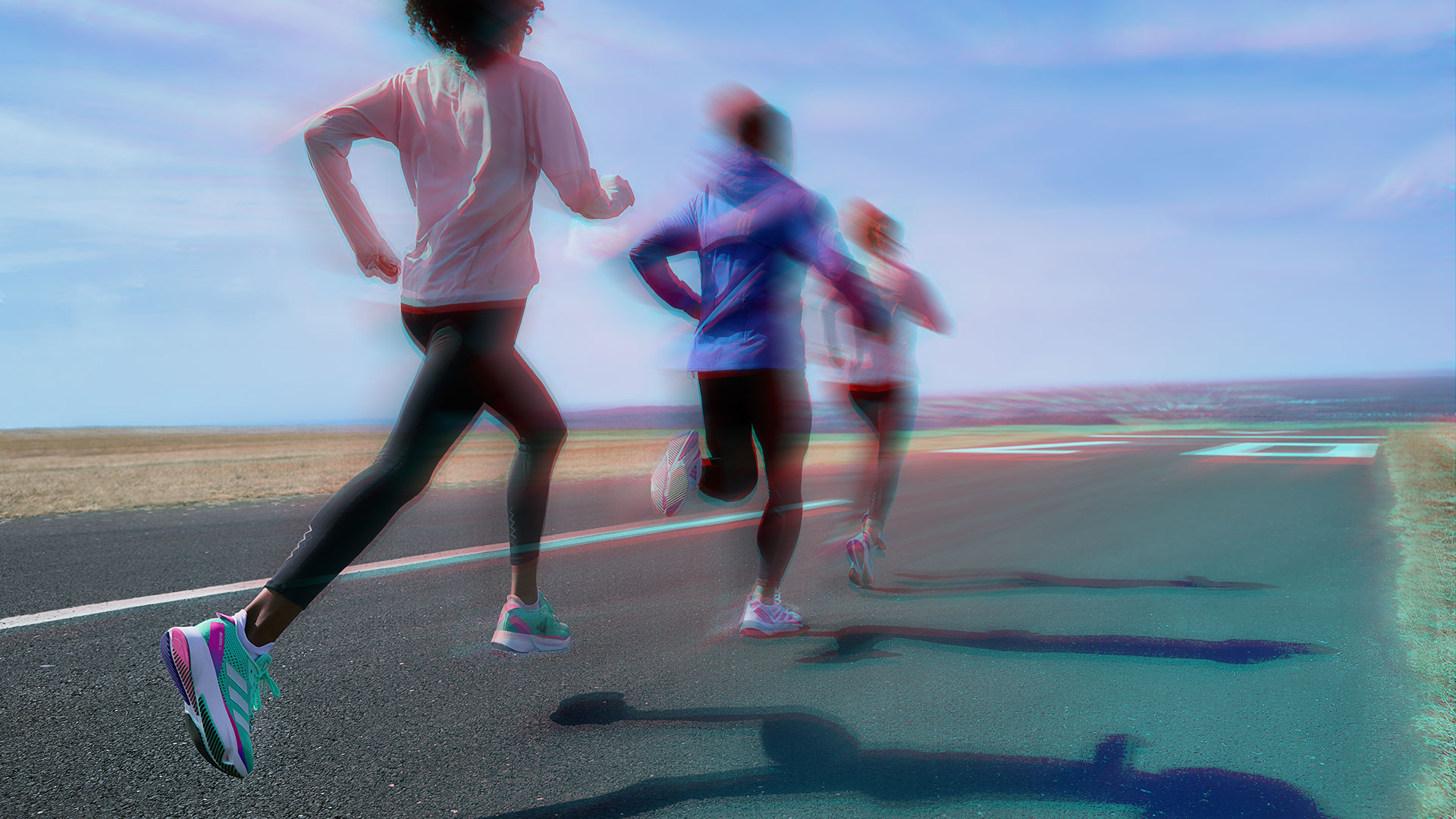 More sustainable products: leveraging fiber technologies and collaborations
In 2022, we have further expanded our 'Made to be Remade' portfolio and introduced articles such as the adidas Terrex Made to be Remade padded anorak or the gender-neutral adidas by Stella McCartney viscose tracksuit, which uses technology from Finnish textile technology pioneer 'Infinited Fiber Company.' In addition, adidas Terrex dropped the first commercial product from the adidas and Spinnova collaboration: the adidas Terrex HS1 hoodie. At least 30% of the hoodie's fabric comes from wood-based Spinnova fibers that are made of wood pulp.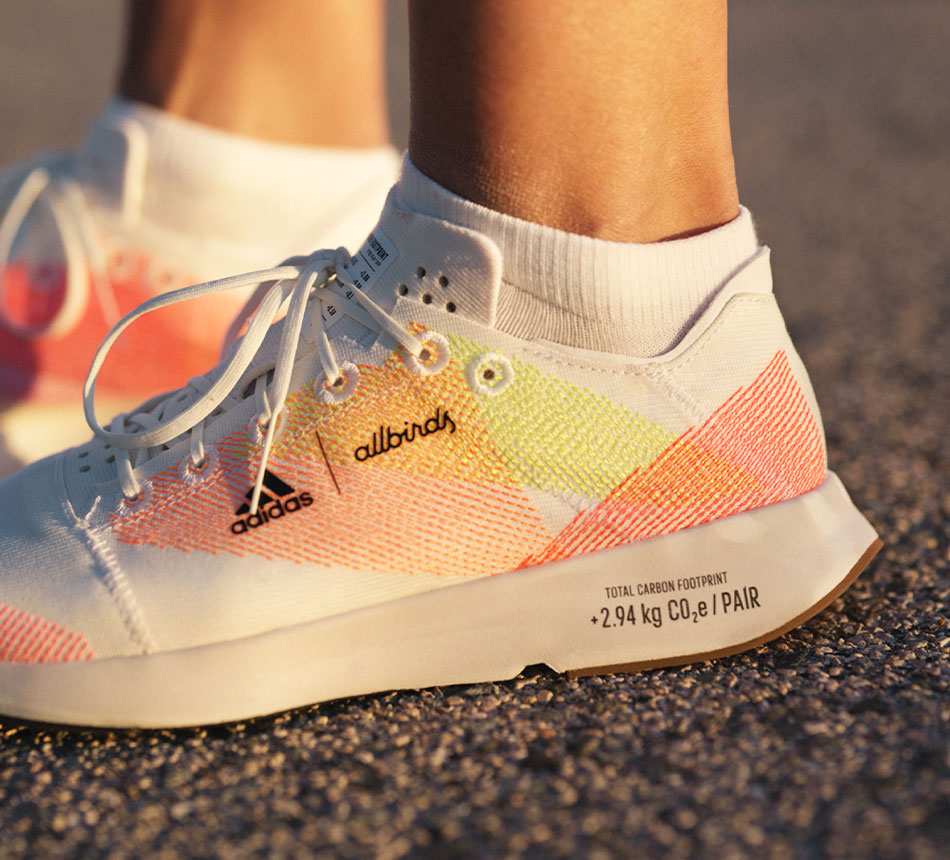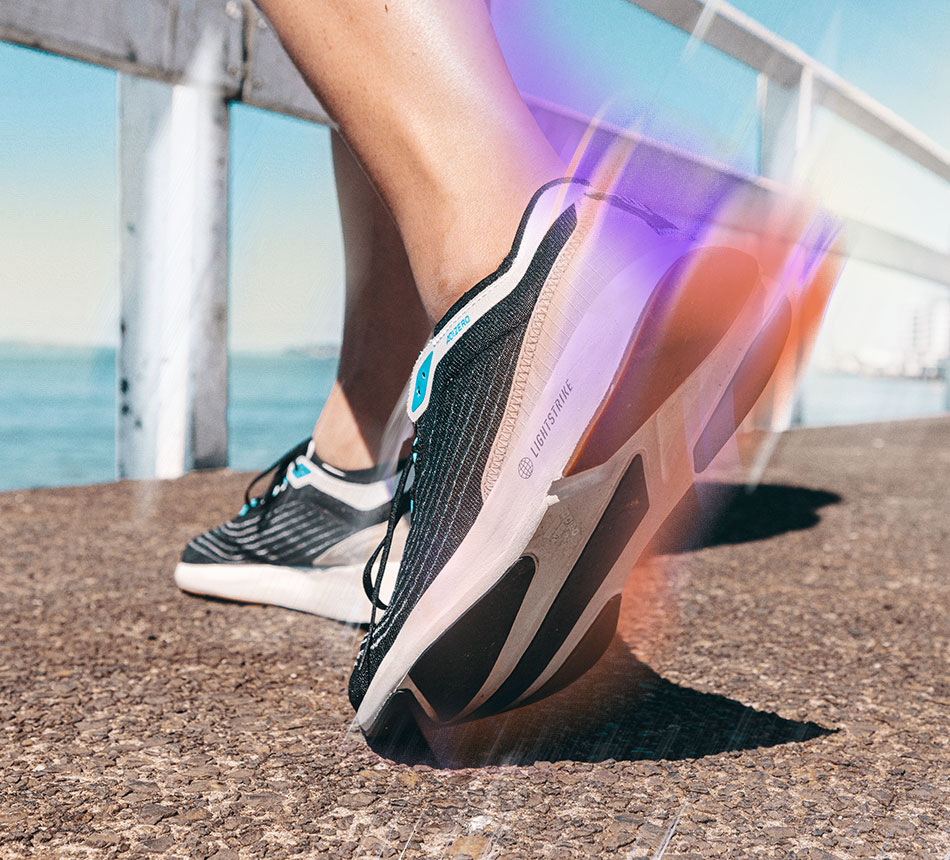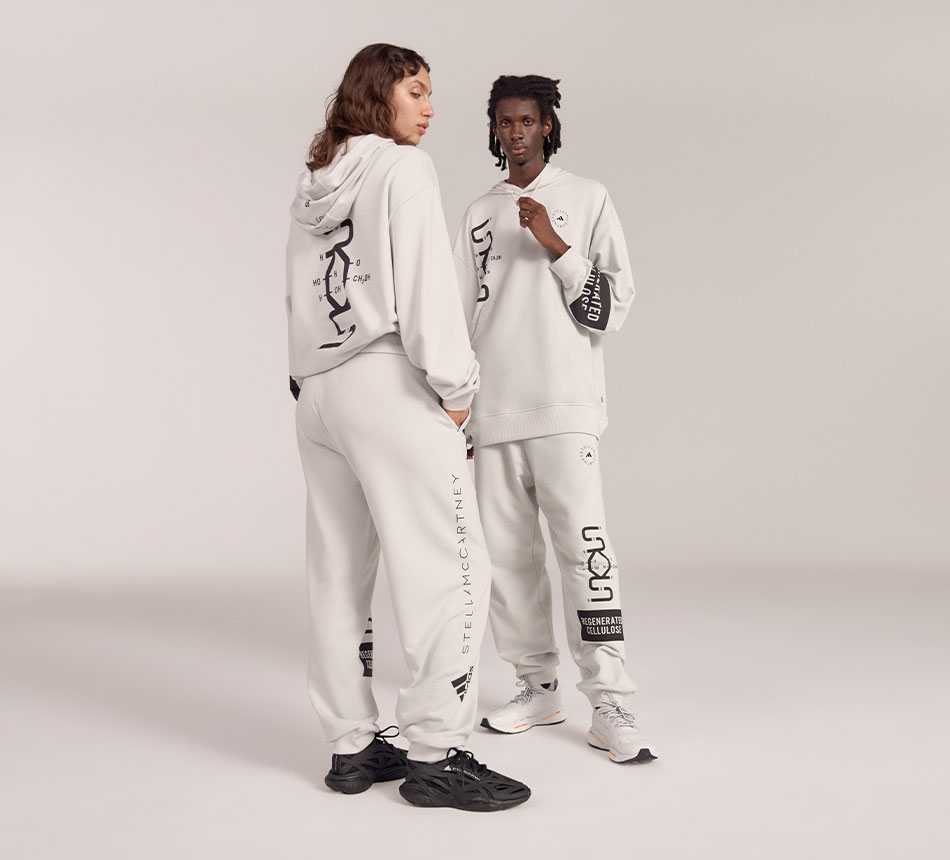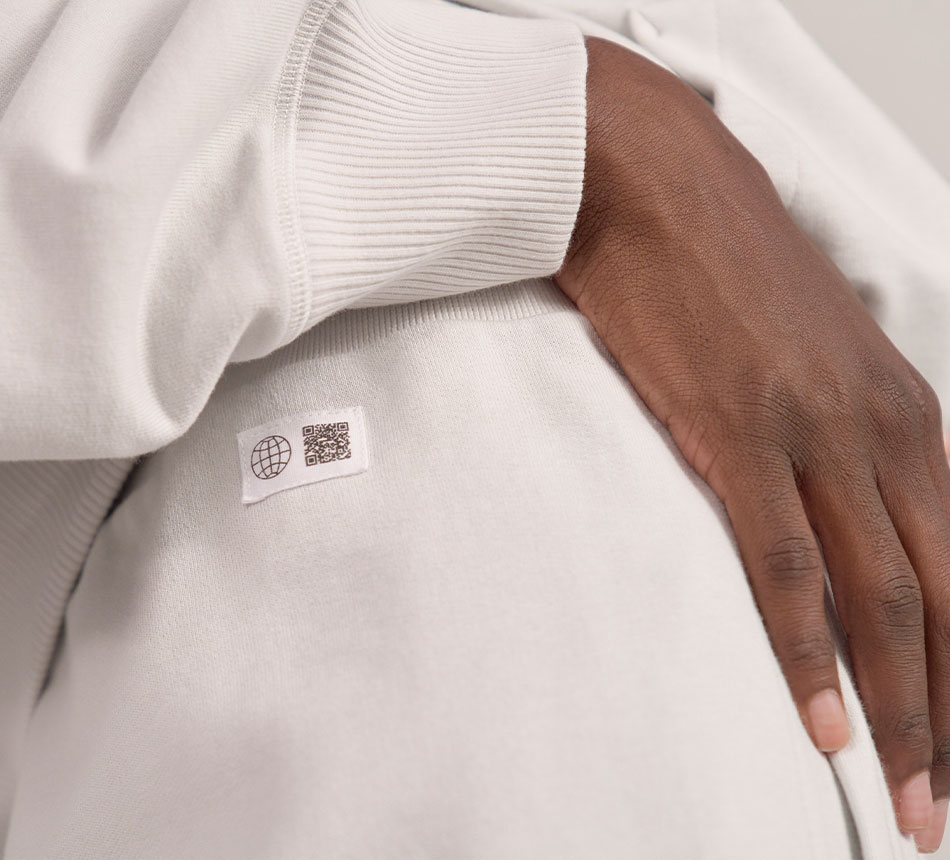 2022 also saw the further commercialization of our products that were developed with footwear pioneer Allbirds. We launched the Adizero x Allbirds 2.94 KG CO2e in four new colorways and demonstrated that low-carbon running shoes can be delivered at scale. Following these launches, we released our first own shoes with a carbon footprint made transparent to the consumer: the Supernova 2 and the Parley x Adizero. While Supernova 2 has an 11% lower carbon footprint than previous models, the Parley x Adizero actually produces around 40% fewer CO2e emissions, with a total carbon footprint of 3.5 kg CO2e per pair.
Into the Metaverse: first adidas Originals NFT collection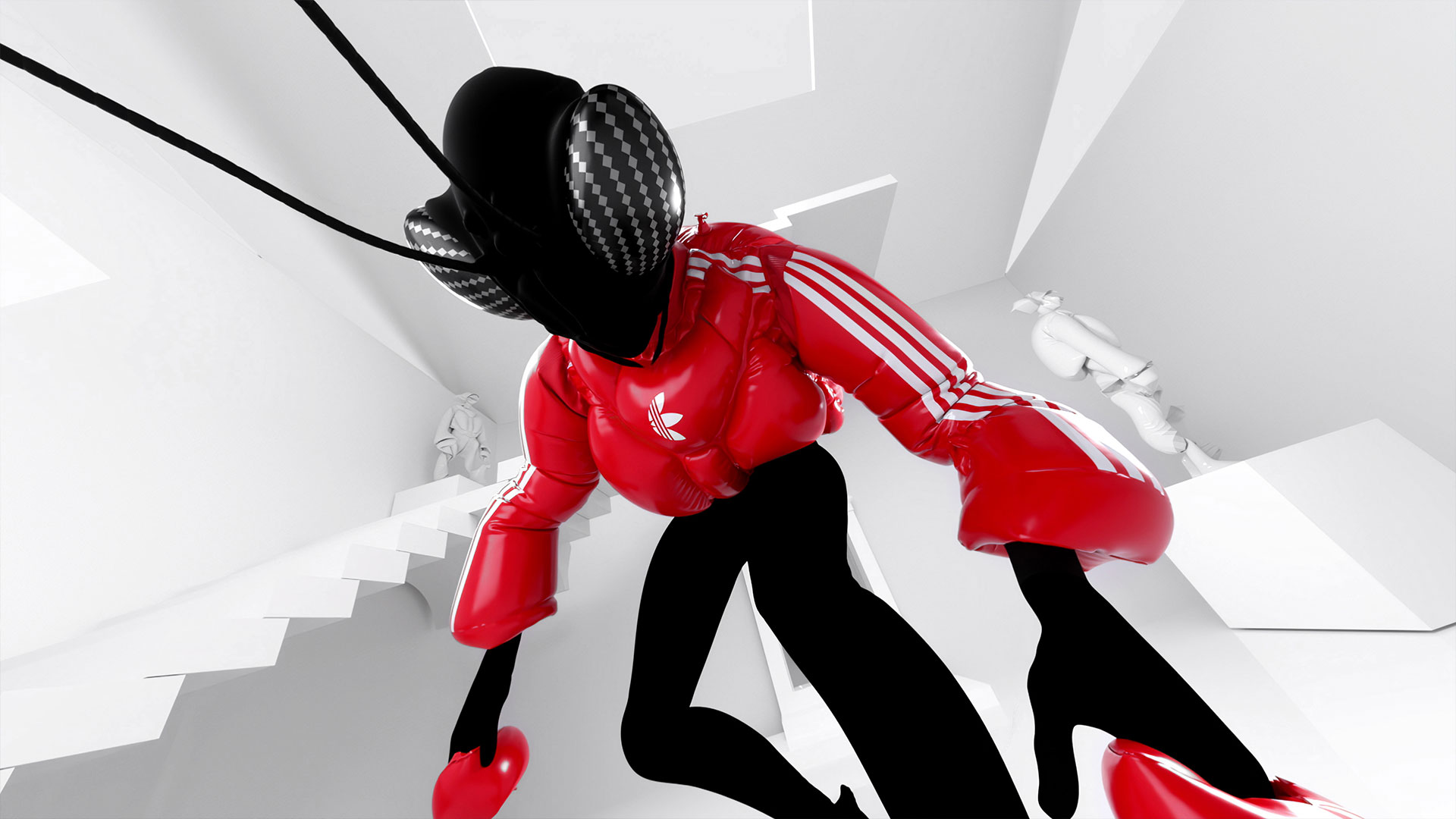 Together with NFT pioneers Bored Ape Yacht Club, Gmoney, Pixel Vault, and the team behind Punks Comic, adidas Originals started its metaverse journey at the end of 2021. Back then, the brand had issued adidas NFTs called 'Into the Metaverse,' which enabled access to exclusive physical products available for NFT owners. In a next step, metaverse enthusiasts were introduced to 'Ozworld' – a platform for creating personality-based avatars, generated by artificial intelligence. Toward the end of the year, adidas released its first full collection of virtual wearables designed to be worn by online avatars. The collection marked the starting point for a new product category adidas calls 'Virtual Gear.' The launch accelerates adidas Originals' drive toward strengthening its community-based, member-first, open metaverse strategy. In a move to also integrate the sports business of adidas, we also became partner and kit supplier for Crawley Town, an English second league football club fully owned by web3-native group WAGMI, and together we released around 10,000 NFTs.