Made to be Remade: Futurecraft Loop
With the release of Futurecraft Loop, adidas aims to strengthen its commitment to tackling plastic waste. The first generation of Futurecraft Loop was released in April 2019. The shoe is a 100% recyclable performance running shoe which can be returned to adidas, broken down and reused to create new running shoes. With that, the Futurecraft Loop project wants to enable a circular manufacturing model repurposing raw materials again and again.
The first-generation release was part of adidas' widest-ever global beta program with 200 test consumers from all over the world. Their insights enabled adidas to move into the second phase of the project later in 2019: After collecting the used shoes, recycling them, remaking them into new running shoe components and fusing them with new materials, adidas presented the second-generation Futurecraft Loop in November – a running shoe in a blue colorway, that remains one material and is still 100% recyclable. This latest release is a milestone in the experimental phase and a continuation of learning about recycling footwear before the official launch of the shoe, targeted for the spring/summer season 2021.
Futurecraft Loop
Made to be Re-Made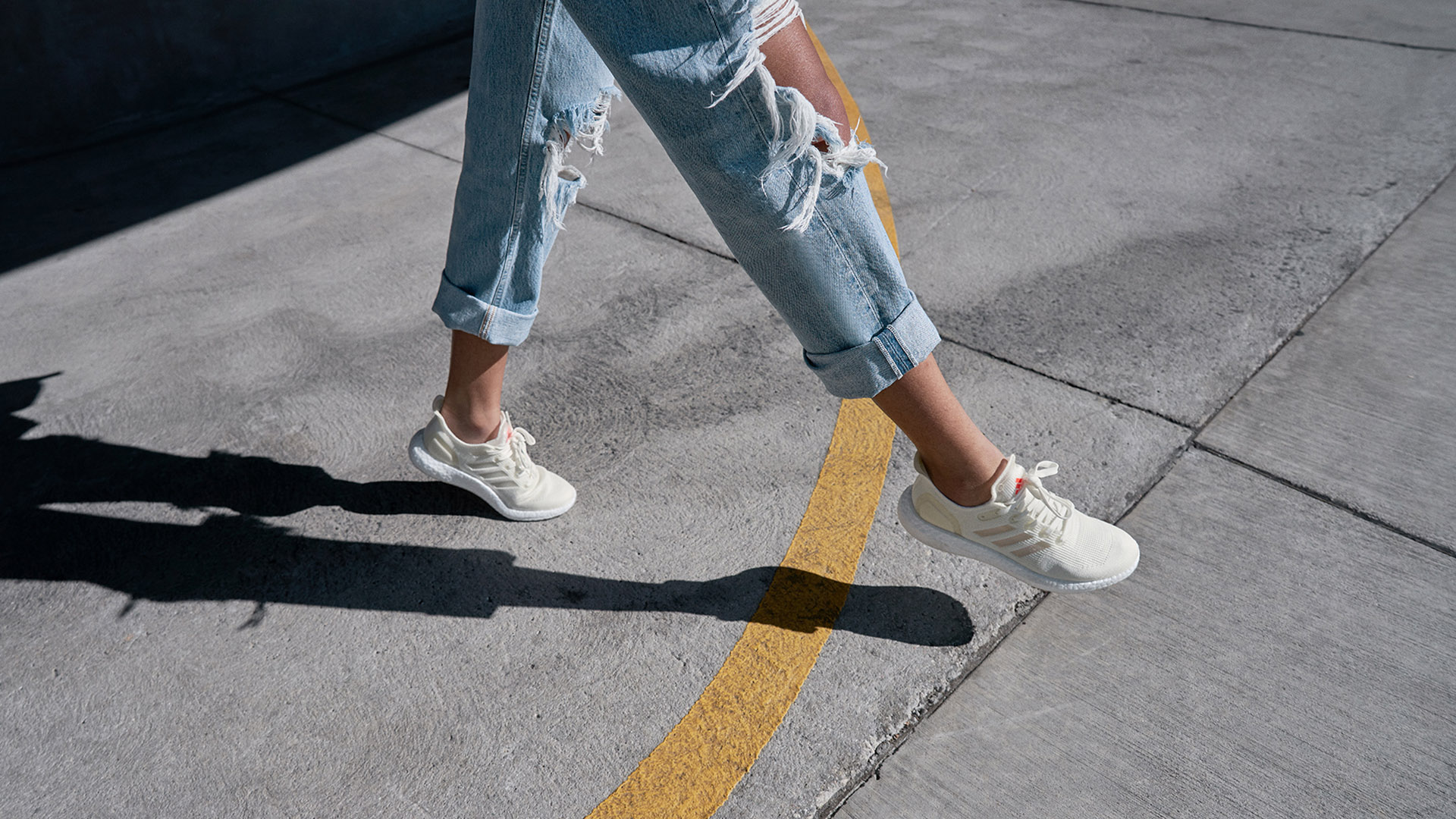 Platform A & Infinite Play
In January, adidas launched its sports accelerator program 'Platform A' at Station F, the world's largest start-up campus, located in Paris. Platform A aims to use the innovative power of the global start-up scene to identify potential for new strategically important projects. 13 start-ups were selected to work together with adidas on new business initiatives for the sports industry.
One of the outcomes was the launch of 'Infinite Play' in October. The 'Infinite Play' initiative was developed together with Station F start-up Stuffstr and released in the UK. It aims at engaging consumers to return used items that will be reintroduced into the value chain, by rewarding them with a gift card and Creators Club points. With that, adidas aims to increase utilization rates and give products a longer life span.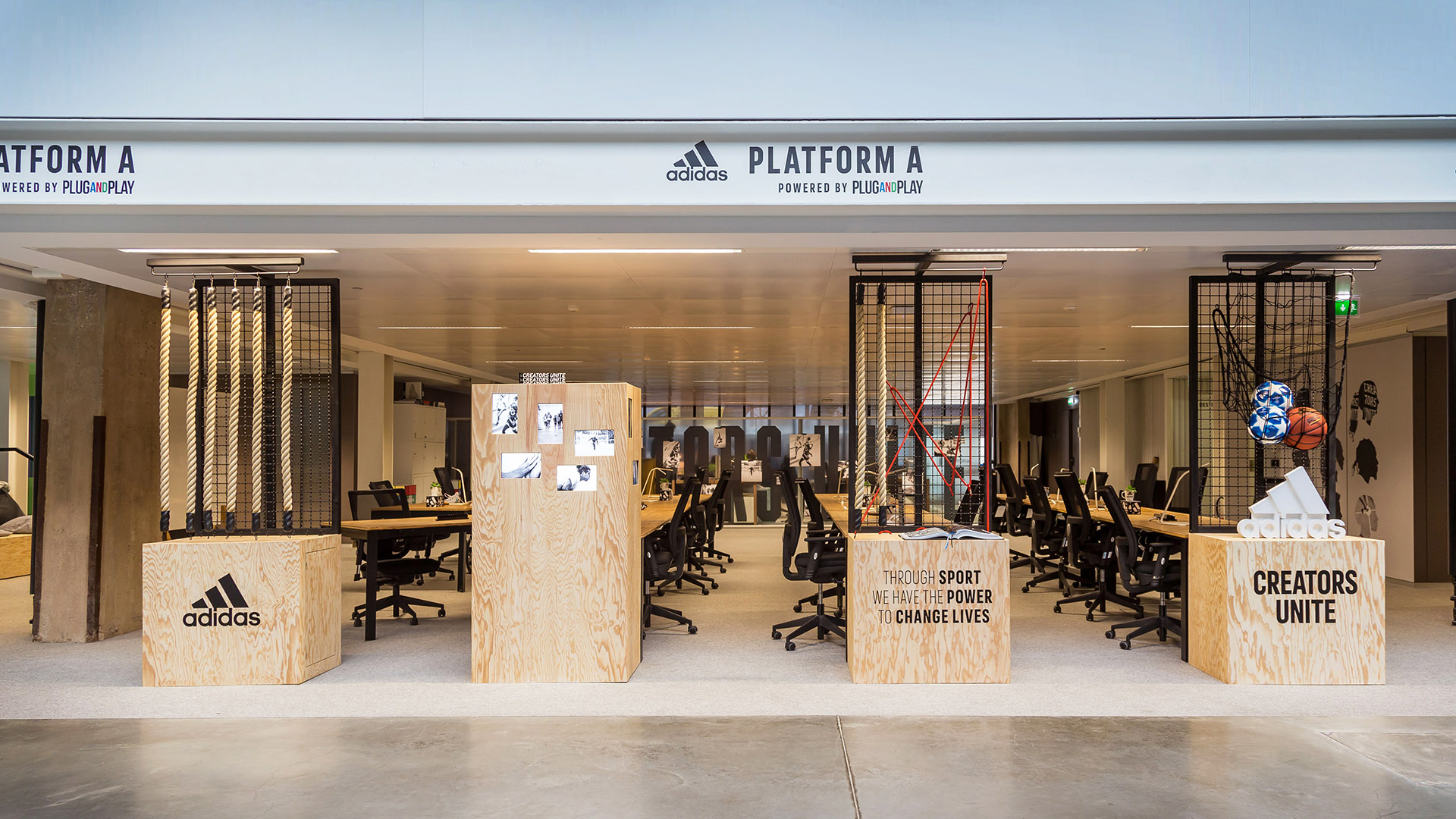 Run for the Oceans
Kicked off on June 8, World Oceans Day, adidas and Parley for the Oceans initiated the third 'Run for the Oceans'. Around 2.2 million runners participated in running events worldwide, logging over twelve million kilometers with the 'adidas Running by Runtastic' app. For every kilometer run, adidas contributed one US dollar up to a maximum amount of 1.5 million US dollars to Parley for the Oceans. With these contributions, Parley is realizing educational projects for children in developing countries which include education on the environmental importance of the oceans or practical advice on waste avoidance.
Run for the Oceans