70 Years of adidas
On August 18, 1949, Adi Dassler registered his company 'Adolf Dassler adidas Sportschuhfabrik' as a commercial business in the town of Herzogenaurach. From a Franconian crafts business with 47 employees, adidas developed into a global brand and international company that now has nearly 60,000 employees and a presence on all continents. In August 2019, the company reflected on these 70 years of success and celebrated its anniversary with an employee campus festival and guests from the world of sport and music, as well as members of the Dassler family. The guests of honor included creative partner Pharrell Williams, tennis icon Stan Smith, German football world champion Philipp Lahm, and Run DMC, who had a worldwide hit in 1986 with 'My adidas'.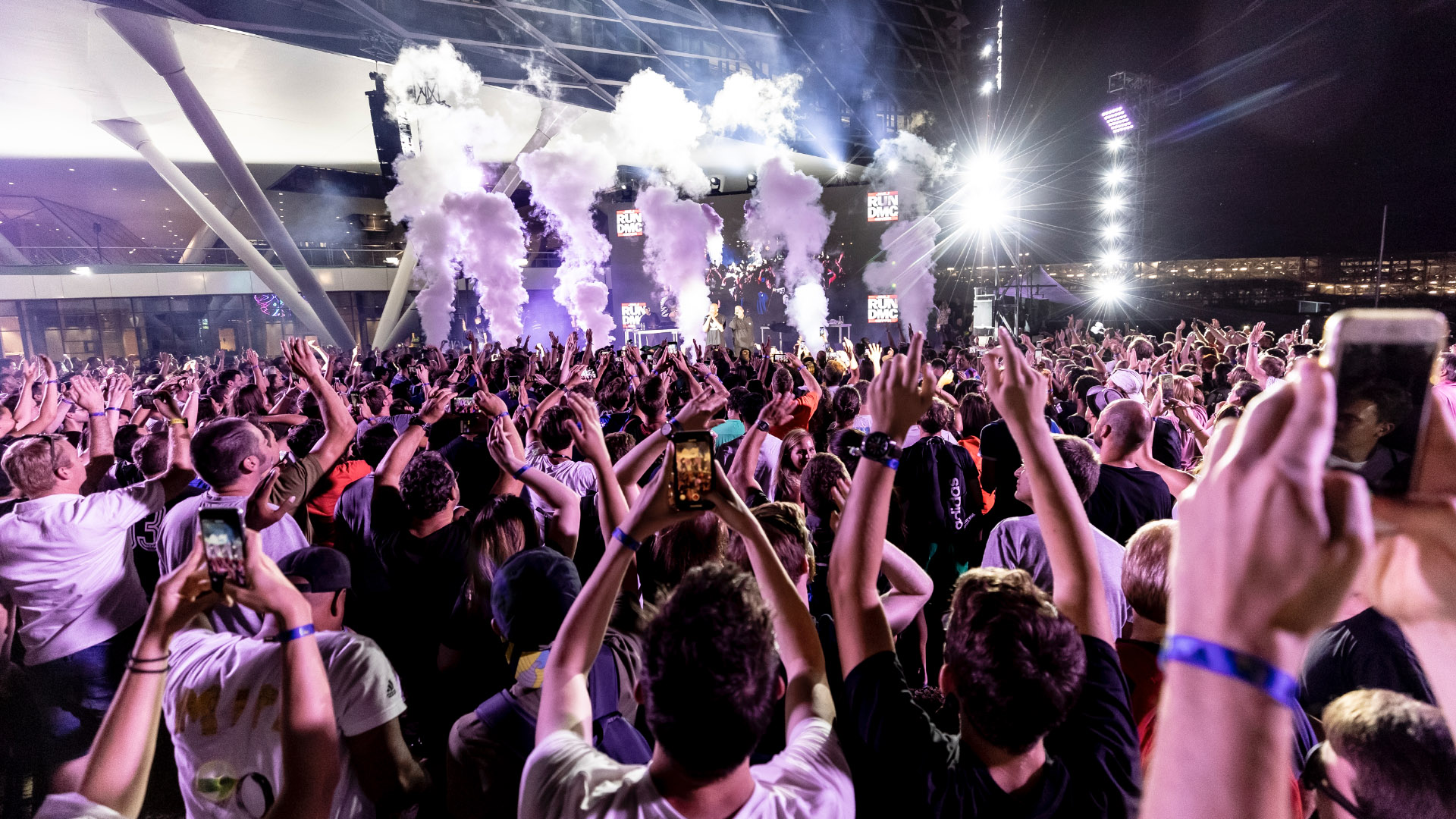 'World of Sports' expansion completed
With the inauguration of the Arena building during the 70 years campus festival, adidas officially finalized the expansion of its headquarters in Herzogenaurach, Germany. The building is reminiscent of a football stadium and offers space for more than 2,000 employees on 52,000 square meters. It appears to hover on its 67 filigree columns and is visible from a considerable distance. The office concept focuses on flexibility, interaction and communication. Employees can work in an open environment suitable for team and project work or utilize retreat options for focused activities and meetings. At the heart of the building is a staircase with 136 steps, challenging the employees to let the athlete in them run free every day.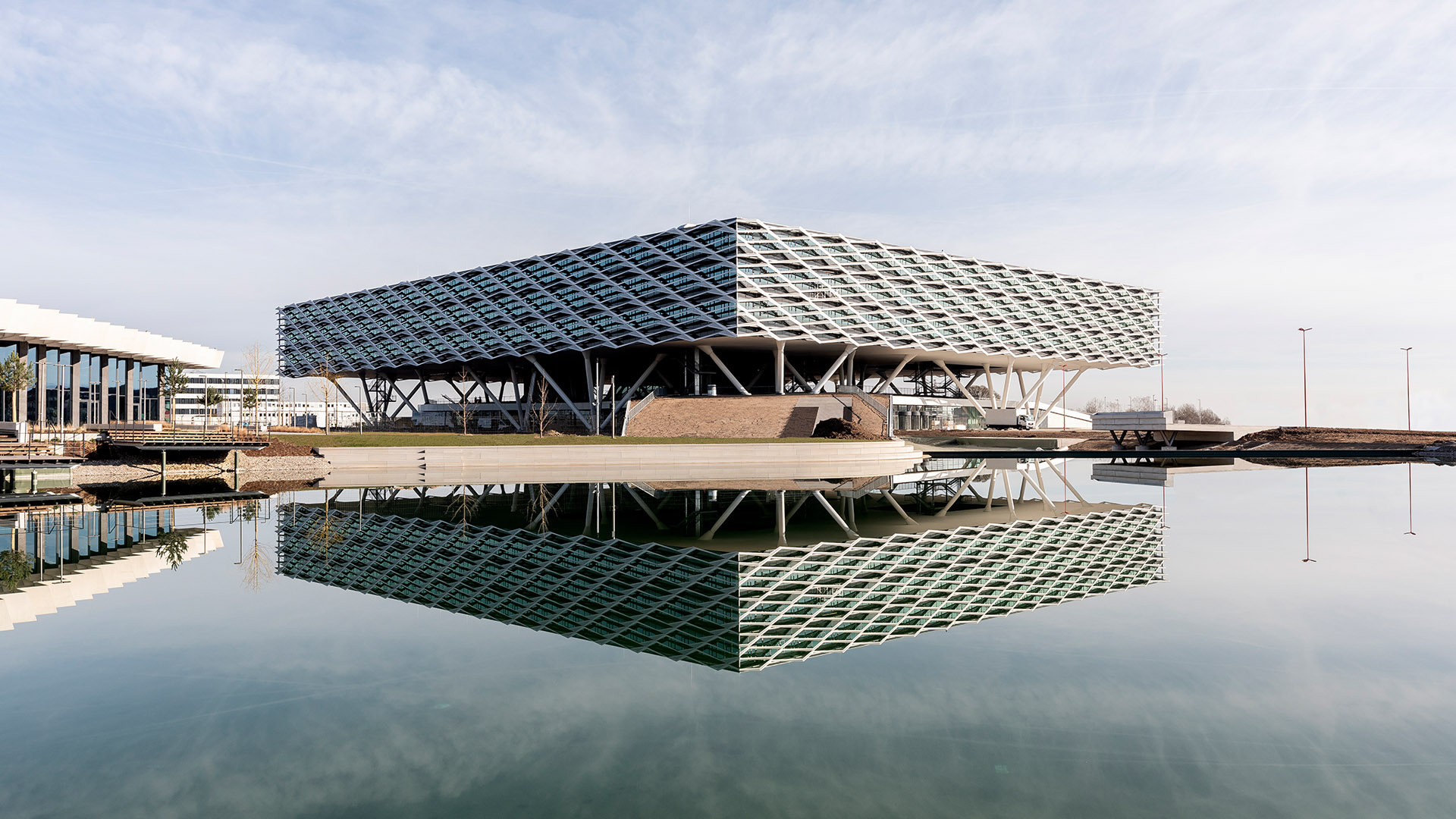 New home court in Shanghai
In March, adidas opened its new state-of-the-art Greater China and Asia-Pacific headquarters. The 21-floor mega-office in central Shanghai can house more than 1,500 employees overseeing projects in China, Japan, South Korea, Southeast Asia, and the Pacific. The new headquarters marks another company milestone in the Greater China region after the opening of the largest adidas Asia-Pacific Brand Center in Shanghai in the prior year.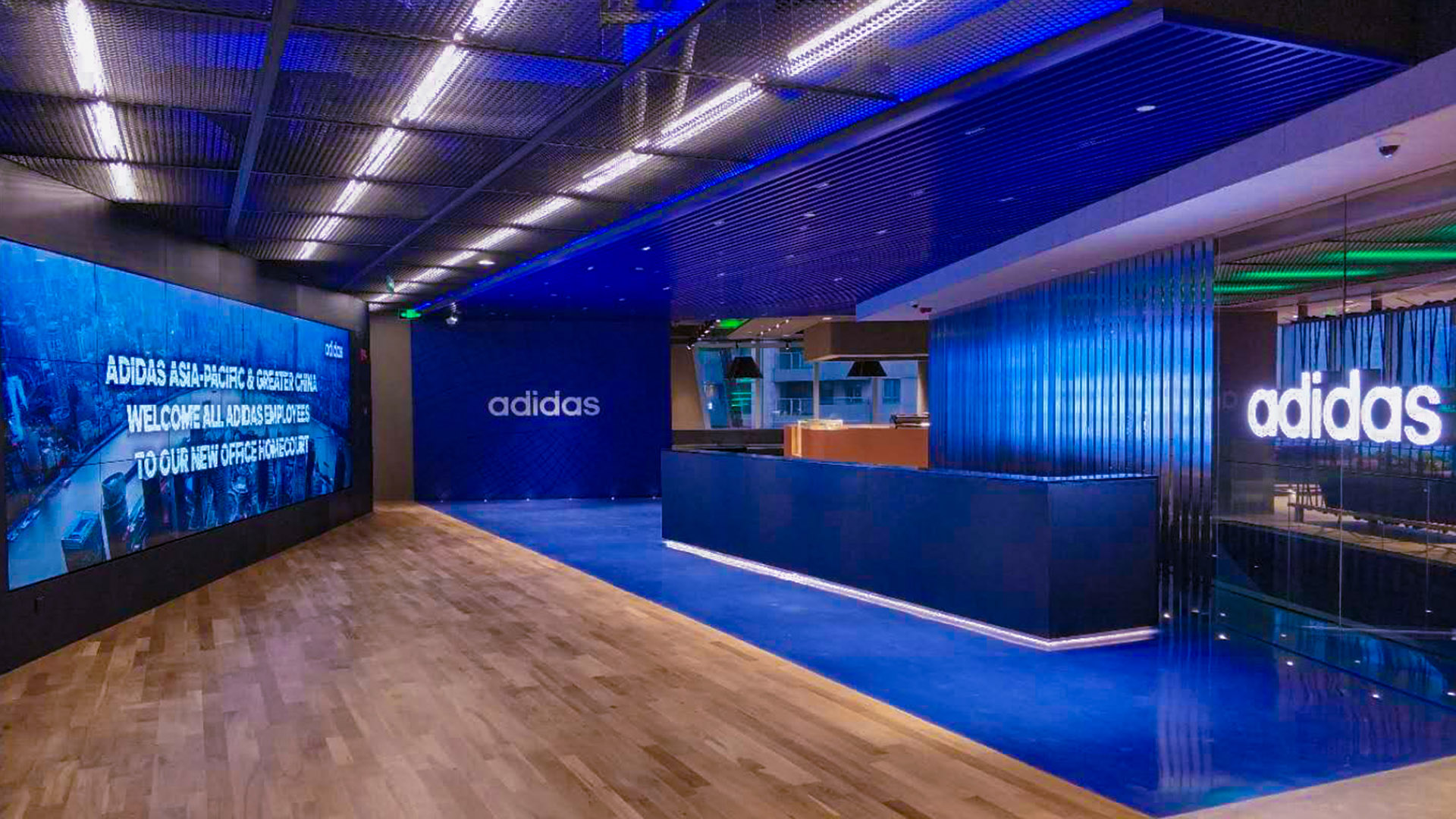 Stadium
Stadium is an own-retail store concept for the adidas brand, inspired by high school stadiums. It aims to create a sports stadium-like atmosphere to enhance the in-store experience, such as a tunnel entrance, stands for live-game viewing on big screens, locker rooms instead of dressing rooms and track and field areas where consumers can test and experience products.