Letter from the CEO
DEAR SHAREHOLDERS,
I can confidently say that 2021 was a much better year than 2020. On the back of successful vaccination campaigns around the globe, the worldwide economy started to recover. Sport returned to the global stage, with the UEFA EURO 2020 football tournament and the Tokyo 2020 Olympics finally taking place, creating huge excitement around the world. That said, the covid-19 pandemic continued to impact lives and businesses across the globe. At adidas, we delivered a set of strong results despite heavy disruptions in supply and demand, with currency-neutral sales up 16% to more than € 21 billion and a net income from continuing operations of € 1.492 billion – an improvement of more than € 1 billion compared to the previous year. In addition, we launched our new 2025 strategy 'Own the Game' which will set us up for long-term success in this attractive industry.
SPORT BACK ON THE GLOBAL STAGE
Let me stay on the topic of sport because that's what adidas is all about. Sport defines our past, present and future. I was so happy to see football returning to the stadiums – albeit with reduced capacities – at the UEFA EURO 2020 last summer. For the first time, the tournament was played across the entire continent, showcasing the unifying power of sport. For us, it was a particular pleasure to host the German national football team in the newly built 'Home Ground' at our headquarters in Herzogenaurach, Germany. Hosting a world-class team on our premises during such a major tournament was an industry first.
WINS AND WORLD RECORDS
Our campus also provided the backdrop for yet another world-class sporting event: the 'adizero: Road to Records,' a race named after our signature performance running shoe. We invited 90 elite adidas runners to compete in our half-marathon, 10k and 5k races and they didn't let us down, setting new world records in both the 5k and 10k events. Overall, we had a fantastic year in running with more wins, more world records and more podiums at major road races than all other brands combined. Peres Jepchirchir from Kenya led the charge, becoming the first person to win both the Olympic and the New York City marathon in the same year.
STRONG FINANCIAL RESULTS
The success of our athletes, teams and products underlined adidas' credibility as the best sports brand in the world in 2021, which in turn translated into strong financial results. We ended the year with currency-neutral sales up 16%. We saw a particularly strong development in markets that operated without major covid-19 disruptions throughout the year. EMEA, North America, and Latin America recorded currency-neutral sales increases of 24%, 17%, and 47% respectively – a testament to the strong consumer demand for our brand and our products. The challenging market environment in Greater China (+3%) and the extensive covid-19-related restrictions in Asia-Pacific (+8%) weighed on our results in these markets. All markets were negatively impacted by industry-wide supply chain challenges. Combined, all external factors reduced revenue growth for the year by more than € 1.5 billion.
Despite higher supply chain costs and negative currency developments, both our gross margin and operating margin improved significantly year-on-year to 50.7% and 9.4%, respectively. Net income from continuing operations reached € 1.492 billion for the year. Based on our substantial cumulative free cash flow, we returned nearly € 1.6 billion through dividend payments and share buybacks to you, our shareholders.
AGREEMENT TO SELL REEBOK
On top of delivering strong results despite the challenges we faced, we also reached another important milestone in 2021: We signed an agreement to sell the Reebok brand to Authentic Brands Group for a total consideration of up to € 2.1 billion. Reebok has been a valued part of adidas, and we are grateful for the contributions the brand and the team behind it have made to our company. With this change in ownership, we believe the Reebok brand will be well positioned for long-term success.
'OWN THE GAME' STRATEGY PUTS THE CONSUMER FIRST
As for adidas, we will now completely focus our efforts on executing our 'Own the Game' strategy, which we launched in March 2021. 'Own the Game' is a growth and investment strategy, which will lead adidas to future success. Our strategy is deeply rooted in sport, puts the consumer at the heart of everything we do, and is being brought to life by our people. Our strategic focus is on increasing the credibility of the adidas brand, elevating the experience for consumers and pushing the boundaries in Sustainability. To successfully deliver on this strategy, we will invest consistently into our people and our unique workplace. This includes furthering our efforts to ensure there is a level playing field for all, as we continue our Diversity, Equity, and Inclusion journey. Investments into product development, marketing, sponsoring, and digitalization are also set to increase strongly over this strategy cycle.
INCREASE BRAND CREDIBILITY
'Own the Game' is designed to significantly increase sales and profitability, as well as gain market share over the coming years. More than 95% of sales growth is expected to come from five strategic categories: Football, Running, Training, Outdoor, and Lifestyle. We will increase brand credibility by sharpening the edges of adidas on both ends of the spectrum – in sport and in lifestyle. With the introduction of adidas Sportswear as a new consumer proposition, we are addressing the growing relevance of the 'athleisure' trend toward sport-inspired leisurewear.
BUILD BEST-IN-CLASS EXPERIENCES
Our operating model is evolving to build direct relationships with consumers and offer them best-in-class experiences in our stores and online. As a result, our company's direct-to-consumer business is projected to account for around half of the company's total net sales by 2025 and generate more than 80% of the targeted top-line growth. Our e-commerce revenues are forecast to double to between € 8 billion and € 9 billion.
From a market perspective, our primary focus will be on EMEA, North America, and Greater China. Overall, these three strategic markets are expected to account for around 90% of sales growth by 2025.
LEAD IN SUSTAINABILITY
Last, but by no means least, we will expand our leadership position in sustainability. For over two decades, sustainability has been an integral part of adidas' philosophy. A philosophy rooted in our company's purpose 'Through sport, we have the power to change lives.' In the years to come, we will significantly expand our commitment to sustainability and move to a comprehensive consumer-facing program with a sustainable offering at scale: nine out of ten adidas articles will be made from sustainable materials by 2025.
SUBSTANTIAL GROWTH IN SALES, PROFITABILITY, AND CASH FLOW UNTIL 2025
Based on our strategy, we have set ourselves ambitious targets that will be measured against our 2021 financial year as a baseline. We aim to increase sales by an average of between 8% and 10% per year on a currency-neutral basis over the four-year period between 2021 and 2025. Gross margin is forecast to expand to a level of between 53% and 55%, and the operating margin to a level of between 12% and 14% by 2025. Net income from continuing operations is also projected to increase substantially by an average of between 16% and 18% per year over the four-year period between 2021 and 2025. Driven by the significant top-line growth and strong bottom-line expansion, adidas will generate substantial cumulative free cash flow. The majority of this – between € 8 billion and € 9 billion for the five-year period – will be distributed to you, our shareholders, through regular dividend payouts in a range of between 30% and 50% of net income from continuing operations, complemented with share buybacks.
POSITIVE OUTLOOK FOR 2022
I look into 2022 with optimism. We are well prepared to execute our strategic priorities diligently, our product line-up looks great, and we will impactfully demonstrate our brand attitude of 'Impossible is Nothing' throughout the entire year. Consequently, we expect currency-neutral net sales to grow at a rate between 12% and 14% and our gross margin is projected to increase to a level of between 51.5% and 52.0%. Driven by the strong sales growth and the gross margin improvement, we expect an operating margin of between 10.5% and 11.0%. We will grow the bottom line significantly faster than the top line. As a result, net income from continuing operations is anticipated to increase to a level of between € 1.8 billion and € 1.9 billion, making 2022 another successful year for adidas.
TOGETHER WE ARE ADIDAS
2021 threw a variety of challenges at us. I am proud that we mastered these challenges, launched a compelling new strategy, and delivered strong financial results. My heartfelt thanks go out to all our 61,400 employees around the world. They are the ones that serve and delight our consumers every single day by creating, selling, and delivering our products. They are the ones that show incredible commitment, passion, and resilience in times of continued uncertainty. I am extremely proud to be part of this winning team. Together, we are adidas – the best sports brand in the world.
Sincerely yours,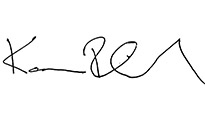 Kasper Rorsted
CEO
Lifestyle
Under the 'Lifestyle' category, we subsume all footwear, apparel, and 'accessories and gear' products that are born from sport and worn for style. 'adidas Originals,' which is inspired by sport and worn on the street, is at the heart of the 'Lifestyle' category.
Athleisure
The term is composed of the words athletic and leisure. It describes a fashion trend of sportswear no longer being just meant for training but increasingly shaping everyday clothing.