Adizero Adios Pro
Debuting in 2020, the Adizero Adios Pro took the road running world by storm. Since its launch, we have broken seven world records with the shoe, including two world records on our very own Herzogenaurach company campus during our 'Road to Records' event in 2021.
Adizero Adios Pro 2 broke records in the 'Road to Records' women's 10km and 5km races at our headquarters in Herzo.
The 2021 updated Adizero Adios Pro 2 is a symbol of our ambition to constantly evolve elite performance running footwear. The shoe features two layers of resculpted Lightstrike Pro midsole and the signature carbon-infused Energy.Rods. This is combined with an ultra-lightweight, partially recycled polyester upper. In addition, a ContinentalRubber outsole has been added to the toe tip to create a traction zone to support faster acceleration. A new lightweight heel construction keeps the foot tightly locked in through anti-slip lockdown, whilst softening the heel structure to help increase comfort. Adizero Adios Pro 2 has been designed, developed and finetuned with some of the fastest athletes in the world, resulting in a silhouette that is lighter than its predecessor.
adidas x Ivy Park
The adidas x Ivy Park collaboration made amazing splashes in 2021 with five new collections:
Icy Park: The collection brought the streets to the slopes, infusing alpine-ready silhouettes with classic streetwear elements. It delivered an array of apparel, footwear, and accessories that championed all forms of creative self-expression. With the campaign that featured a diverse number of collaborators like Hailey Bieber and Gucci Mane, the Ivy Park brand invited everyone to think outside the box in February.
Flex Park: Presented in July, the collection was the first foray into swimwear of adidas x Ivy Park. Boasting a bright neon color, it was designed to be mixed and matched. Flex Park emphatically celebrated the empowered spirit of confident self-expression and individuality.
Ivy Park Rodeo: This collection was fused with inspiration from the Black cowboy experience. With its launch in August, it celebrated the often-hidden history of Black pioneers within cowboy and cowgirl culture and their continued influence and impact on the American Rodeo. With this launch, adidas x Ivy Park introduced a kids' collection for the first time.
This ain't our first rodeo. Beyoncé and adidas celebrated the formidable impact of Black men and women on American Western culture in the Ivy Park Rodeo collection.
adidas x Ivy Park x Peloton: Released in November, the partnership was a statement of inclusivity and energetic movement. True to adidas x Ivy Park's undeniable DNA, this exclusive capsule collection adopted a neon pop of color that was grounded in black and olive palettes.
Halls of Ivy: An inclusive collection, uniting all people, regardless of background, class, color or creed, as a community that fosters each individual's creative endeavor. In this collection, adidas x Ivy Park's signature vibrant color palette took center stage. Glen plaids, houndstooth patterns, and structural tailoring were reimagined through the power of fierce individuality. Halls of Ivy featured expressive styles for both adults and kids.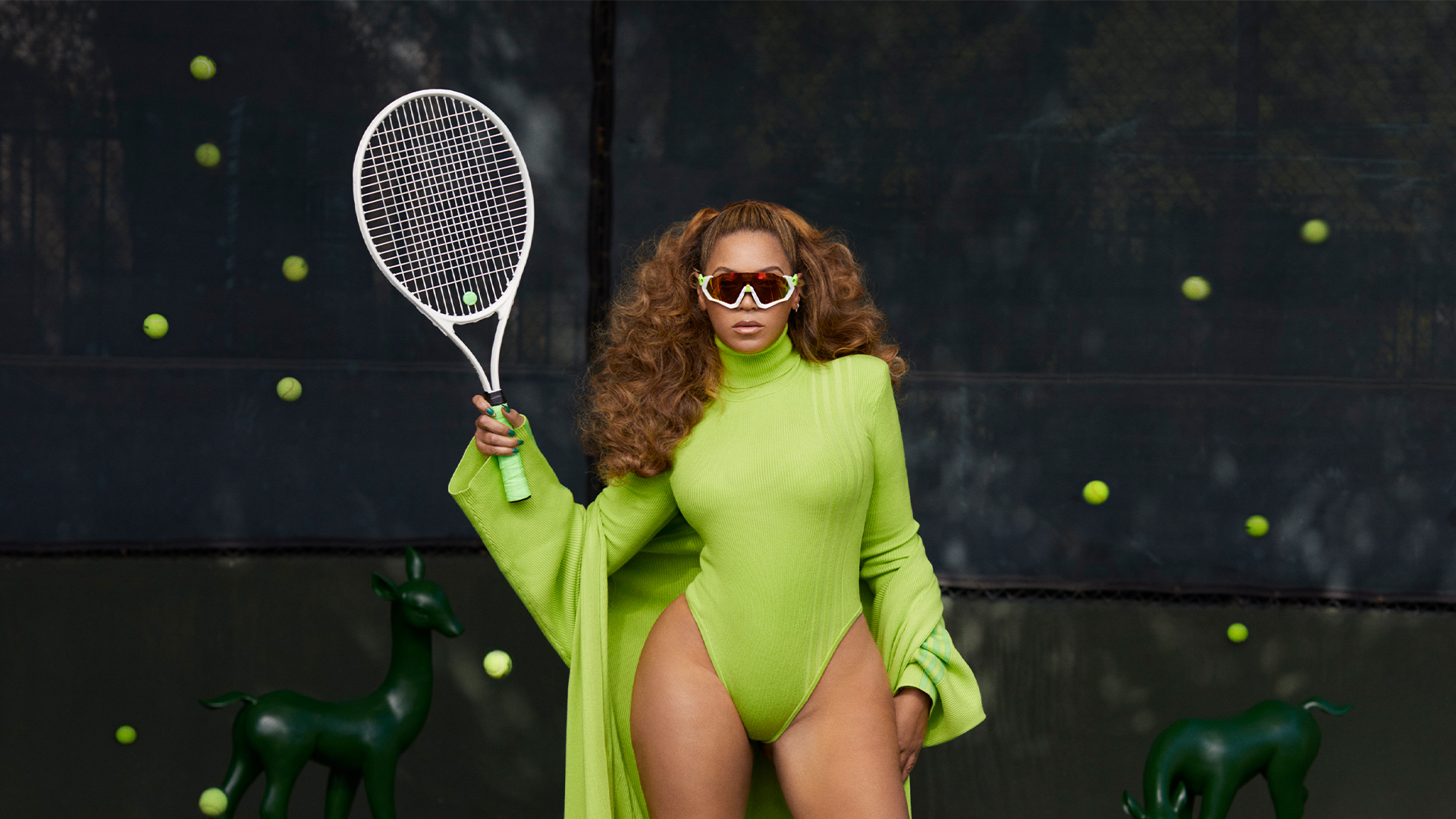 4DFWD
In 2021, we unveiled the next step in data-driven 3D printed midsole innovation, the adidas 4DFWD. We combined athlete data and Carbon Digital Light Synthesis technology to produce precision-tuned 3D printed midsoles. The bowtie-shaped 'FWD Cell' redirects vertical impact forces forward leading to a 15% reduction of peak-breaking force experienced by the athlete during running. The midsole, which is made of 40% bio-based material, pioneers a digital footwear component creation process that eliminates the necessity of traditional prototyping or molding.
4DFWD is a performance running midsole designed to move you forward.
adidas 4D footwear is among the first in the world to use this cutting-edge technology which offers the ability to finetune midsoles to specific patterns of movement, so that athletes can enjoy precision performance with every step. It is created to provide runners with an all-new running experience.
Paul Pogba x adidas by Stella McCartney
Predator freak vegan
Creating vegan footwear is impossible? We don't think so. Designed in collaboration with Paul Pogba and Stella McCartney, we revealed our first 100% vegan football boot in 2021. The limited, gender-neutral boot is the latest iteration of the iconic Predator football boot. Predator Freak Vegan fuses the distinct design, innovation, and sustainable values of Stella McCartney with the expressive style and elite performance requirements of World Cup winner and Manchester United playmaker, Paul Pogba.
The boot offers the latest performance innovations from the Predator franchise with materials and components engineered to ensure they conform to both vegan and elite performance standards. adidas Demonskin rubber spikes in signal orange, were calibrated by a computer algorithm to afford improved ball control and swerve.
Stay in play
Period proof tights
Statistics show that one in four girls drop out of sport during adolescence, citing fear of period leakage as a key reason. To keep more women in sport, we therefore set out to create a product that helps give athletes added confidence whilst training through their period. After over two years of development and rigorous testing, we created a set of absorbent layers and a membrane that help protect against leakage. The Techfit Period-Proof shorts and tights are our first step to creating performance wear that supports women during their period. As part of the 'Watch Us Move' campaign featuring several products addressing some of the barriers women face to take part in sport, our 'Stay in Play' collection of period-proof activewear was launched in June 2021.
Read more about 'Stay in Play' on our blog here.